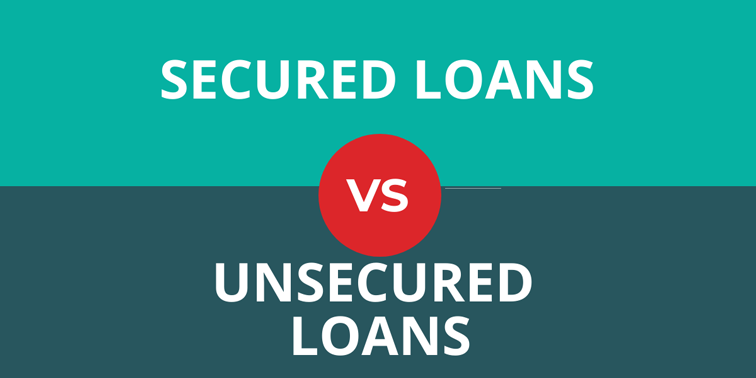 What's The Difference Between Secured and Unsecured Loans?
---
July 18, 2019
Are you looking for a loan but don't know whether you need a secured or unsecured one? In the financial industry, there are many technical terms or "industry speak" in place that can be difficult to understand. Especially, when faced with different loan options. Therefore, it's important to be familiar with the terms to make sure you source the best type of loan, for you and your specific needs.
Here at Loanline UK, we'll share the difference between the two with you and get to know the advantage as well as disadvantage of each.
In the UK, loans are mostly categorised as either secured or unsecured loans.
Secured Loans
A secured loan is a loan that has an item of value as a guarantee or security against the value of the loan. For example, you can put your car or your house down as security on a loan. By doing this, you are saying to the lender, I am so confident that I can make the repayments as agreed, I'm willing to prove it by putting my asset as security on it.
For lenders, it's a low-risk option as they can be confident of getting the value of the loan back by either regular agreed payments or by obtaining your asset. Due to this concept, if you have an asset of value, you are more likely to get a loan, as there is less risk upon the lender.
The value of such loans is often higher, averaging £8000-10000, however, it's possible to borrow from £3000-£25000.
The advantage of secured loans is the ability to borrow a high amount with lower interest and longer repayment terms. Alternatively, the disadvantage is if you fail to make the pre-agreed repayments, you could possibly lose your home.
Unsecured Loans
Unsecured personal loans are more straightforward that can take less than 5 minutes to complete. It also doesn't require you to own or risk personal assets. As the risk of not receiving repayments is greater for a lender, unsecured loans are often offered at a higher interest rate, thus meaning the overall amount you pay back is slightly more.
Our recent blog on 'How to improve your chances of getting approved a personal loan, today!', can help you keep track of your application process.
The advantages of unsecured loans come from its availability. There are a large number of lenders in the market who offer unsecured loans, often from as little as £100. It's easy to access and suitable for those with a fair to good credit score. At Loanline UK, we accept applicants with bad credit, as our duty is to ensure we find you a suitable payday loan. For example, paying for advanced holidays can be made easy with an unsecured loan.
The disadvantage of unsecured loans can be that if you haven't had one previously. Many lenders will restrict the amount they are willing to loan. We have lenders that do accept £1000 unsecured loans or more on first time applicants, although this decision is often based on your credit history.
Interested in knowing who offers the best loan deals?
Loanline UK is UK's number #1 ethical short-term loan broker in the country. And has a long history within the lending industry. It operates by matching applicants' loan request to that of the lenders that are most likely to accept their application. They provide loans up to £3000 with a Representative 669%.
Do you want to learn more? Visit our latest blog on 'Why Choose Loanline UK For Your Payday Loan?'
In summary, whether you want to go for a secured or unsecured loan. It's important to understand the differences and know exactly what you're agreeing to – especially when it comes to agreeing on repayments, making sure the agreed monthly repayments are affordable.