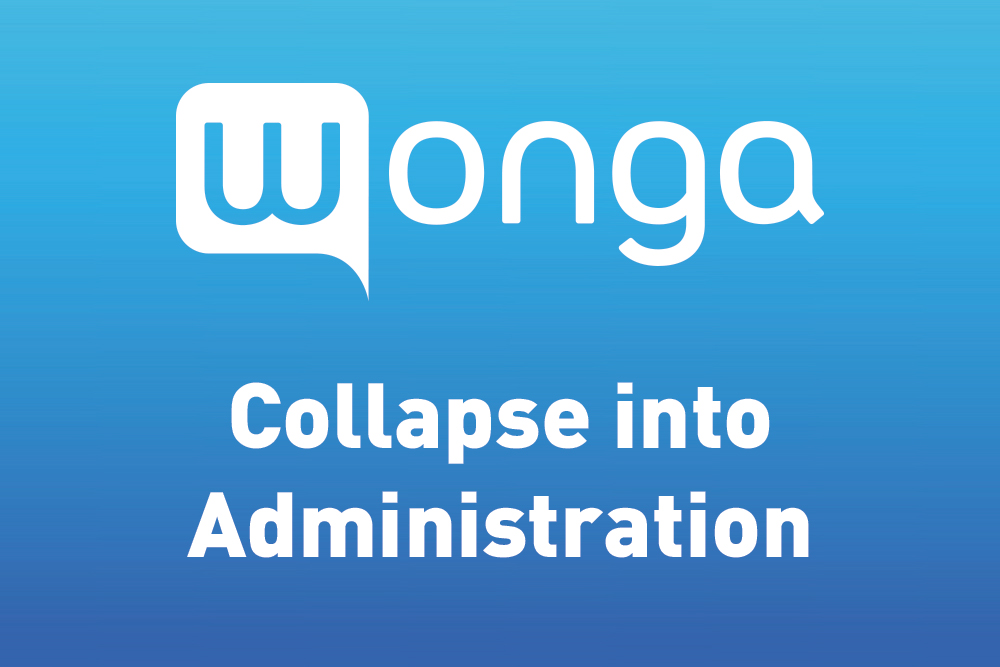 Wonga's Gone! FAQs & Alternative Payday Lenders
---
October 1, 2018
Wonga, who was once the UK's biggest payday (or, HCST – High-Cost Short Term) lender, is no more.
That's right, the company (Wonga) – who at its peak had over one million customers on their books – fell into administration on the 30th August 2018 after a spike in compensation claims from customers and ex-customers. At the time of its collapse, there were over 200,000 customers with outstanding loans, owing over £400 million. That's a lot of customers and a lot of money.
We want to talk in detail about what Wonga's collapse means for you.
TL;DR. I need an alternative to Wonga. NOW!
If you're looking for another company to provide you with a loan, don't go singling out individual lenders. Here at Loanline UK, we want to help make it easy for you to find a loan. Stop repeatedly filling application forms over and over, and instead look to a company like us. We are NOT a lender, but we're here to help find you one. One application form with us, and we'll find you the best lender. We'll also remove any of the companies that won't lend to you so you don't waste your time.  In addition, we don't charge you a penny and your loan won't cost you anything extra either. Win-win!
I've got a loan with Wonga. What now?
The appointed administrators (Chris Laverty, Daniel Smith and Andrew Charters of Grant Thornton UK LLP) are handling the affairs of the business now. There has been much excitement from customers with outstanding loans, thinking they may now be off the hook for any repayments. Unfortunately, that is not the case. The administrators are collecting repayments from those with loans, as Wonga usually would. There is a large list of people and companies who are owed money by Wonga. And it is up to the administrators to collect as much of what is owed as possible so that it can be distributed to those creditors.
Bottom line – keep making repayments as you have previously agreed. There have been no changes to this process (where to pay it, how often to pay it, etc.), and anybody that tells you otherwise may be trying to make you fall victim to a scam.
What if I stop repaying my payday loan?
If there's one part of Wonga's operation that will continue, that'll be their debt collection team. The administrators will be keen to collect all the monies they can. There's a good chance that the administrators will sell your debt on to a third party debt collector, allowing Wonga to 'wash their hands' of you, as a result, leave the leg work of collections to somebody else.
Our advice – don't!
I am in the process of (or was planning to) claim compensation.
The reason Wonga are in this situation is because of the sheer number of compensation claims being made against them. And yes, compensation is only ever paid when someone does something to wrong another party, but there are 500 jobs that are now gone, and 500 more people to now work out ways to make ends meet.
Those with pending compensation claims, or those who were planning on making such claims, will now join the bottom of a long list of creditors. You may get something, but don't count on it.
For those that managed to get their compensation claim in and who received a payout, well done! Your claim is settled and your money is safe.
Is Wonga's administration good news?
A company going into administration is never good news, but there were many who thought it 'served them right' and who were jumping for joy that Karma had struck back.
Now Wonga has gone, there is one less payday lender to choose from. Lack of choice stifles competition and creates monopolies. That means prices go up and consumers have fewer options. The companies dominate, and the customers lose.
Payday loans are never a long-term answer to financial problems or cash flow issues, and you will rarely – if ever – see anyone touting payday loans as a solution. The reality is, however, that sometimes a payday loan is the only way of getting your hand on much-needed cash. The bank has said no, the credit cards are maxed out, you've exhausted friends and family, and there is something that needs paying for right now. Payday loans are NOT a long term solution, but if used carefully and in a controlled fashion, they can be a tool.
The company is gone, but there are plenty of other providers to choose from. For that reason, don't waste your time applying with each lender individually. Use a FREE broker like us and we'll find you a reputable lender who will accept you and who have the best rates and offers for you.
Were the Church of England involved?
The Church of England invests their money in the hope that those investments increase in value, and generate an income for them. This is not unique to them at all, many companies and organisations do this.
Wonga had many investors, and some of those investors included investment funds. The Church of England were invested in a particular fund that had a stake in Wonga, and so the CoE was indirectly involved. This was a number of years ago.
After they collapsed into administration, the Church of England were considering buying the assets so they could provide a 'safe haven' for those that had outstanding loans. Instead of those loans being sold on to a new lender, only to have them carry on repayments for their high-interest loans. Consequently, the Church of England wanted to protect vulnerable borrowers by owning the loan book. They eventually pulled out of this, while at the time of writing, administrators are still on the hunt for a buyer.
Now Wonga is gone, where can I get a loan from if I need one in future?
With the rise of payday lenders, thankfully people now have better choices than turning to loan sharks who will intimidate, threaten and commit other crimes in order to get their repayments.
Although, because of this there are dozens of regulated lenders who will offer you a loan, hence subject to eligibility. Unfortunately, that means a form for every lender you wish to apply for!
However, we're a FREE broker and we're here to help you find those providers that are willing to help.
Above all, all it takes is one form. Fill it in, and we'll find you that payday loan company who will give you a loan.
Thankfully, there is still some choice.
Farewell, Wonga…
Apply Now for a Payday Loan
Welcome to LoanlineUK! To start fill out our form below to tell us about the type of loan you are wanting, then click submit.
{{ errors.first('loan_amount') }}
{{ errors.first('loan_term') }}
{{ errors.first('loan_type') }}