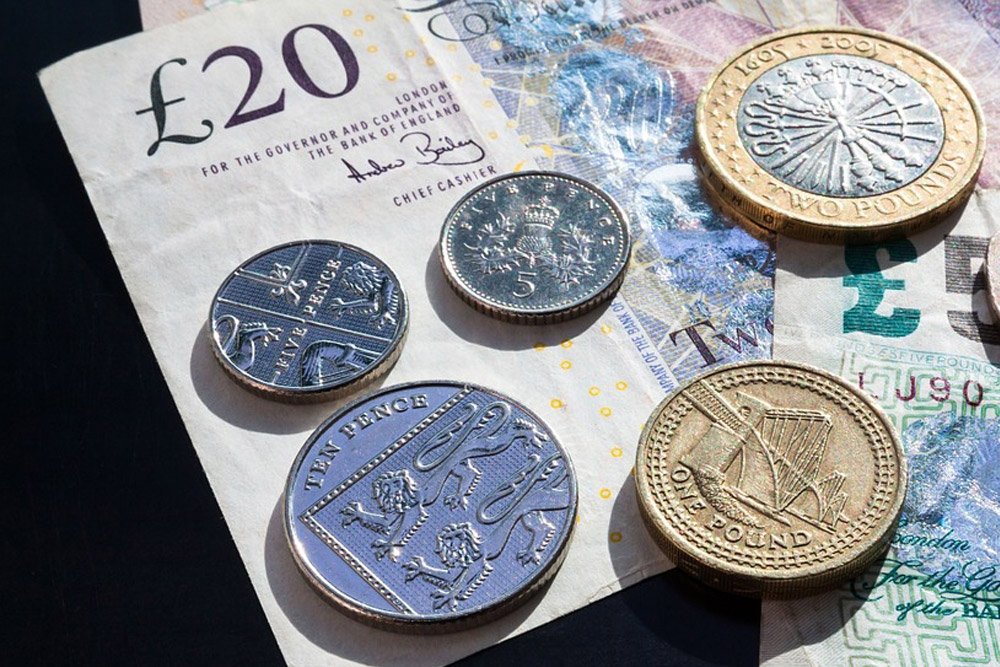 5 Steps to a Better Financial Future
---
August 17, 2018
Financial uncertainty can be a great source of stress for people who find themselves in such a situation. Thankfully, a lot of this can stress can be prevented with some personal financial analysis and planning. By taking action, you can gain peace of mind and work toward the light at the end of the tunnel!
Here's a five step plan to building a better financial future.
1. Record
At this stage, we're not asking you to cut back or quit spending just yet. What we need to do is look at your current spending habits in great detail. For one whole month, you need to write down every penny you spend (in a notebook, or on your phone or computer) and what you spent it on. We're establishing a list of all expenditure, so it can be analysed later. We want everything written down – money spent on electric and gas, money spent on food, money spent on a night out, etc.
2. Analyse
After one month, take your list of expenditures, and write either 'E' or 'NE' next to each one. E stands for essential, NE stands for non-essential. What is essential? Water, Utilities, Food, Rent, Debt Repayments, etc. What is non-essential? Gym memberships (unless you have been told to go by a doctor), Takeaways, Netflix, Magazine Subscriptions and more. To put it bluntly, the non-essentials are anything that you would die if it was taken away from you.
Then begin to look at what you could get rid of. It may not leave you with much of a lifestyle or the 'nice things' but we can re-introduce those later, once we have our finances under control. They can be introduced in a controlled manner, done in a way where we know they can be afforded.
Whilst we work to get finances in order, cut out anything you marked as non-essential. Begin to spend less than you earn, aim for a surplus of money each month by reducing expenditure.
3. Plan to Eliminate Debt
Next, you must look at how much debt repayment payments you make each month. Total this up, and begin to look at stopping any spend on non-essentials, and get the debt paid off. Start with the debt that is costing you the most first. Consider seeking advice on consolidating that debt. We acknowledge that debt can be complex, and you may need some advice. In which case, you may turn to charities like Step Change for free advice.
4. Set Budgets – for Food, Clothing, and Transportation. Compare.
Look at your food expenditure. You may be surprised how much you spend sometimes. Set a budget that is less than what you spend now, and work hard to stick to that. If that means buying own-brand, shopping in cheaper places, being more savvy and using discounts to reduce cost, or buying reduced items and freezing them, then do it. Do the same for clothing, buy quality second hand if needed and where possible. And look for ways to reduce transportation costs. Can you walk more, cycle, share a car journey or use public transport? Cut expenditure down, and stick to a budget.
You should now have a list of fixed essential expenditure each month, as as well as a budget for food, clothing and transportation. If you have debt, you must also factor in those repayments. Total the two or three figures up, and this is the expenditure you need to get by on month to month.
Look at your income and compare that to the total expenditure. Do you earn less than you spend? If so, this can only go one way – further debt and ultimately disaster if there is no plan to turn that around. Squeeze budgets again if needs be. Seek help from Citizens Advice if you need further assistance and information on how to obtain benefits.
Aim for a surplus of money each month and save that. Even if it's just £5 a month. A surplus is a surplus and is a significant milestone. Having money put aside each month is liberating and brings real peace of mind. You are no longer living month to month, payday to payday.
5. Make a Plan to Earn More
If you are working and able to work, you should look at increasing your earning power and worth. Seek career help and new training opportunities. Turn to the National Careers Service and look at how you can gain further training that means higher earnings.
By aiming to cut back unnecessary expenditure and living within your income, you are then free to worry about increasing the difference between what you earn and what you spend. If your outgoings total £950 a month, and you bring home £1000, you have £50 surplus. Earning more at work could make that bring home £1200, and suddenly you are £250 surplus each month.
You can then use that surplus to begin saving, and to also re-introduce entertainment and leisure in a controlled manner. Now you know exactly what surplus you have, and so can commit to only what you can afford.
Conclusion
A payday loan from a company like LoanlineUK.net is not a long-term financial solution, but can help alleviate short term financial worries. But only if there is a plan to pay it off, and a plan that doesn't involve repeated use of payday loans. If you need any advice, you can turn to The Money Advice Service.
Disclaimer – this article does not constitute advice and you should seek professional financial advice for yourself. This is a guide only.